We are continuing to develop and improve the live stream from our Barn Owl nest box and have introduced Picture in Picture (PnP) which enables us to monitor the entrance to the loft whilst continuing to stream footage of our resident adult female Barn Owl.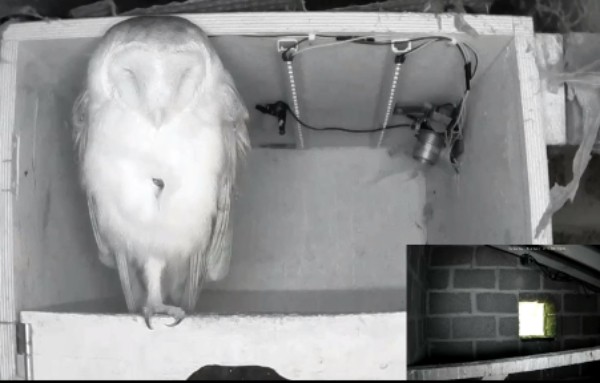 We are still working to include sound, however for those who are interested in some of the scientific information we now have a dashboard that provides details of the temperature and humidity in the nest box. You can access this information at:
https://io.adafruit.com/jwainwright87/dashboards/wirral-barn-owl-dashboard?kiosk=true
All this data will assist us to expand our knowledge and understanding of these magnificent creatures.
Enjoy the live stream
Regards
WBOT