As a registered charity, Wirral Barn Owl Trust aims to encourage a viable population of breeding wild Barn Owls on the Wirral peninsula by carrying out voluntary conservation work with the support of its members. The work we do includes: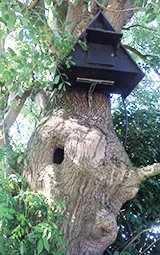 Collecting and collating sighting reports.

Locating and monitoring breeding pairs

Nest recording and ringing Barn Owls in co-operation with the British Trust for Ornithology

Visiting farmers & land managers to publicise the problem and promote habitat creation/protection

Installing nest boxes in areas where there are suitable habitat and a shortage of natural nest sites

Liaising with local authority planning departments to protect breeding birds and to encourage mitigation for Barn Owls when farm buildings are redeveloped.

Supplementary feeding (in extreme weather conditions only)
Have you seen a Barn Owl recently?
Sighting reports are extremely important to us and are always recorded.  When collated they may indicate the location of a breeding pair.  The data may be crucial when a future planning application affects a Barn Owl breeding site, roosting site, or important foraging habitat. You can quickly and easily report a sighting to us from our Sightings Page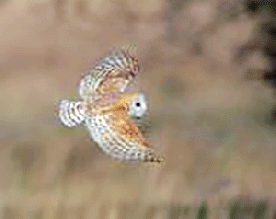 Barn Owls do not hoot like Tawny Owls. They make a very different, piercing screeching noise and sometimes a hissing or 'snoring' sound.
Barn Owls usually breed between April and August but breeding has been recorded during every month of the year.  If you know the location of a Barn Owl breeding site on the Wirral peninsula please let us know, strictly in confidence: call 07840 623453 or email: info@wirralbarnowltrust.org
IMPORTANT: Please don't go too close to a breeding site: disturbing breeding Barn Owls is a criminal offence punishable with imprisonment. Visits to breeding sites can only be done legally under a licence issued by Natural England or the BTO.