Our much-anticipated Nest Box Livestream upgrade has arrived and we now have three cameras installed which will hopefully give many improved images of the residents.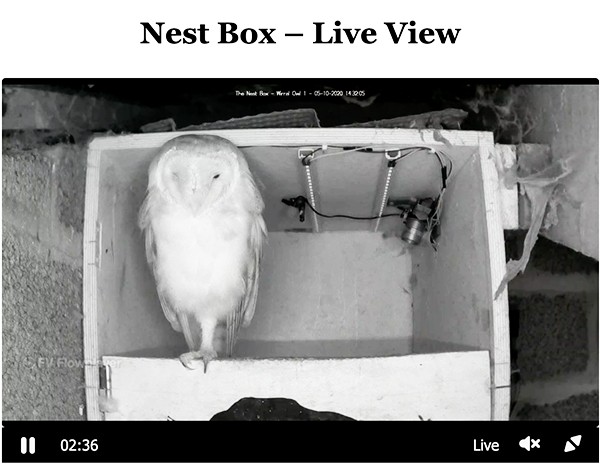 With grateful thanks to Jamie from THE NEST BOX we now have an internal nest box camera and two cameras mounted externally which give views of the two areas where the Barn Owls usually perch.
The cameras have motion detection sensors and will stream the image when triggered, we have also installed sound equipment which we hope to activate soon.
At the moment there is one Barn Owl resident which we think could be the adult female from last season, we hope her mate will return and we can look forward to more breeding next year.
Enjoy the live stream
Regards
WBOT