Thank you for visiting our website. We are a small local conservation charity (Registered Charity No. 1093893) and our aim is to encourage a viable population of wild Barn Owls on the Wirral peninsula.
We want to tell you something about these beautiful birds; why they are under threat and what we are doing to help them.  You can help in so many ways – you can become involved as much or as little as you wish, but most of all we value your support for what we are trying to achieve.
The pale and ghostly form of a Barn Owl floating over the fields used to be a common site on the Wirral peninsula. Two major surveys – one in 1932, the other in 1985 – showed that the population declined in Cheshire and Wirral by 85% in the intervening years.  We are working hard to reverse that decline and have had considerable success but the situation is still precarious and we need lots of help!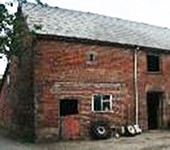 The main reasons for the decline are loss of rough grassland habitat, which is home to prey species such as voles and mice, and the loss of nesting and roosting sites in old farm buildings: many of these have been converted into homes or replaced by modern agricultural buildings which are unsuitable.
When the (then called) Wirral & Ellesmere Port Barn Owl Group was first set up in 1999 there was only one pair of breeding Barn Owls known on the Wirral peninsula, from the North Wirral shore right down to the Shropshire Union Canal near Chester.