Following a very interesting visit to the Barn Owl Centre in Gloucester and subsequent Committee meeting, the Trust have decided that going forward we will use a pre-built nest box made from a product called Stokboard which is recycled plastic.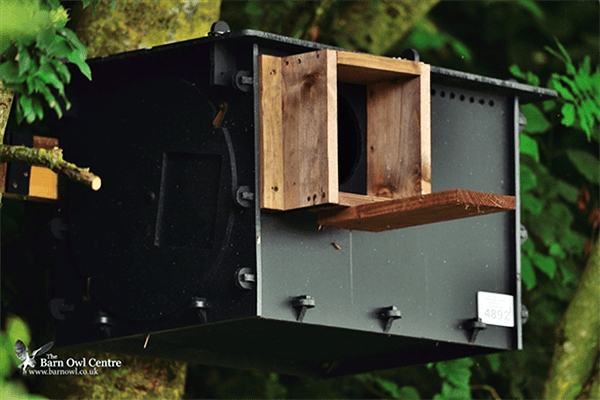 The advantages of this box are many, suffice to say that, it outlives the life of plywood boxes and tests prove that it is condensation-free, waterproof, and resistant to hot weather conditions.
Ultimately purchasing these boxes will save the trust much-needed funds, by lasting longer and saving valuable construction time.
Rest assured that this new ECO-friendly material being used to make external Barn Owl boxes will make no difference to the Owls who search for places to nest and roost.
Sponsor a Barn Owl Box
This is an ideal way to support the work that we do in providing a home for wild owls to rest and raise their young.
As well as replacing damaged nest boxes we are constantly receiving requests for new projects on the Wirral which places considerable stress on our funds, by sponsoring a box you would help us do so much more to help these wonderful birds in the wild.