Nest Box – Live View
I think it is fair to say that our 3 owlets have now fully-fledged and flown off to pastures new. We wish them good health and may well encounter them again, individually, in their adult lives elsewhere on the Wirral, as we monitor the nest boxes.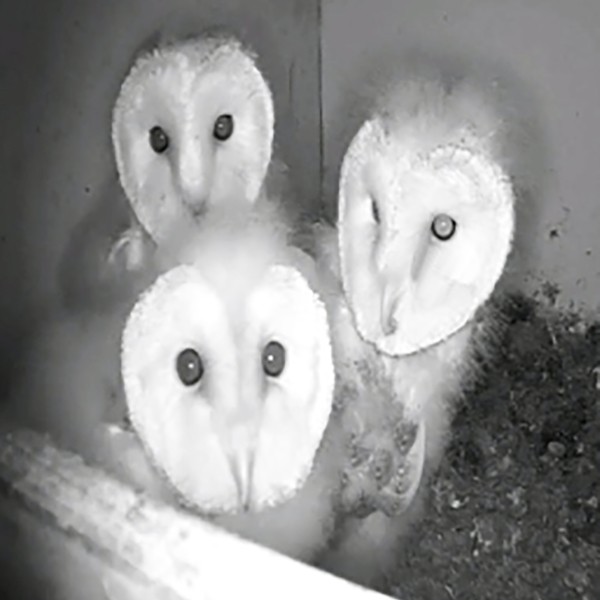 This now gives us an opportunity to carry out our annual routine maintenance on nest boxes and upgrade the live camera system, with the help of Jamie from 'The Nest Box', which hopefully will enable us to bring you better images and sound.
Covid–19: Taking heed of the Government restrictions announced today and the current pandemic figures for the Wirral we have reluctantly decided to restrict our activities until the Covid–19 situation improves.
So once again we will be relying upon our members to be our eyes and ears and report any Barn Owl sightings, particularly if they are carrying prey to a nest box, it is not unusual for Barn Owls to have a second brood.
Many thanks for your support.
Kind regards
WBOT.