THE YEAR SO FAR.
Despite the weather extremes, the Fieldwork Team have been very busy replacing old and damaged nest boxes with new 'Stokboard Eco' nest boxes, purchased from our good friends at the Barn Owl Centre.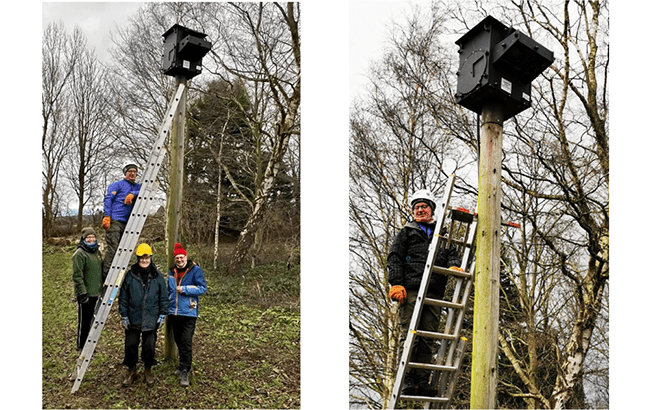 The new boxes are made from recycled material, they are more durable and weather resistant, so they should last a lot longer than the plywood ones. They are also considerably lighter, which is a huge benefit when installing them, particularly in difficult conditions.


LIVE STREAM
Our resident female Barn Owl moved out during January and the nest box was empty for about 4 or 5 weeks, and then on 12th February, this Barn Owl turned up.
We don' know if it is the same female or a new one.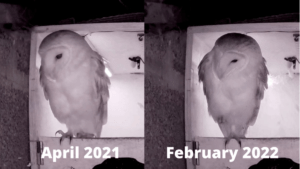 She seemed a little unsure at first, but it has not taken her long to settle in and make herself at home.
Our Barn Owl returns with prey.
We just hope that now she has settled, the weather will be kind and she will find herself a mate.
LOOKING FORWARD
The birds are starting to build nests and Spring is hopefully just around the corner, apart from the gales and heavy rain Winter has been a fairly mild affair, let's hope there isn't a sting in the tail.
2021 was a poor breeding year for Barn Owls, so we are keeping our fingers crossed that 2022 will be more productive.
There is plenty to be done, so if you feel that you can help, then please get in touch we would love to hear from you.
Regards
WBOT.