Following the heavy thunderstorms our three adolescent Barn Owls were missing from the nest box for several days, and we feared the worst considering the weather conditions. However one returned and then a couple of days later the other two returned apparently unscathed, as their confidence grows, they now spend longer periods away from the nest box returning occasionally.
When they do fully fledge, it will give us an opportunity to enter the site and carry out necessary maintenance work including an upgrade of the camera system with the support of The Nest Box. We hope that next season we will be able to bring you better images and sound, so fingers crossed that the adults return.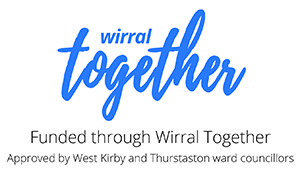 The cost of streaming these images is not cheap and we are extremely grateful to the Wirral together Fund and West Kirby and Thurstaston Councillors Jeff Green and Jenny Johnson who have agreed to give us a grant which will pay for the streaming costs next year.
We have also been busy sourcing a new design barn owl nest box from our friends at the Barn Owl Centre in Gloucester, www.barnowl.co.uk the new box is made from ECO Stokbord which is a specialised recycled plastic material. We have taken possession of our first ECO Barn Owl nest box and we will let you know how we get on.

Kind regards
WBOT